The world travels of Gypsy at 60 – so far!
Who is Gypsy at 60?  Well that's me!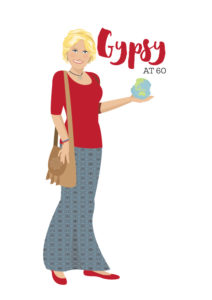 By sharing my gypsy travel stories I hope to encourage other Boomers to take the plunge and explore this amazing world of ours.   The diversity and culture surprises are endless.   Some definitely have a shock factor,  but others are unique and colourful, filled with warm souls who will provide memories forever. Travel can be a delicate balance but as is often quoted "The World is a Book and Those Who Don't Travel Read only One Page".
Gypsy Travel in the 60s and 70s with Friends
My "travel luck" has taken me to seven continents, 62 countries and as close to the south and north pole to satisfy my curiosity.
Aged 19 (in 1948) along with five friends from Brisbane we set our sights on the UK and Europe for our "right of passage" working holiday.   We worked in London exploring the city and surrounding areas with enthusiasm.  After buying an old Bedford (Betty) we soon found ourselves driving off the ferry at Calais, France.  Original plans were to travel around every country in Europe but regretfully Betty disagreed.  Her tyres only stayed on the road for two weeks before she totally collapsed.  Instead of driving into a garage to fill up with petrol, we needed to fill up the oil and check the petrol!
What now?   Hitchhiking was the answer and our adventures around Europe and the UK lasted for several months before returning home to OZ and the real world.  (Tales of our escapades were carefully tweaked for parents!)
A long interlude followed filled with marriage, children and and working commitments.
Travelling Gypsy Takes Off at Sixty
Then….on my 60th birthday it hit me like a brick that the set of wings and final destination (yes I intend on going to Heaven) was quickly getting closer. So as an empty nester I decided to spread my earthly wings and explore the world.  Working full-time was necessary and meant shorter holidays, but retirement has brought total freedom.
Volunteering and trekking was my first venture in the underprivileged small country of Nepal.  Many parts of the country were sadly devastated by an earthquake in 2014.  Volunteering was organised through World Expeditions and also Volunteer Initiative Nepal.
So far I've managed to visit, travel, live, volunteer and work in 62 countries on 7 continents and my favourite experiences include:
Travel in the Land of OZ
The Land of OZ has offered many adventures with the west still to be explored.   Europeans find it difficult to understand the sheer size of our unique and amazing country. I mean why can't we just pop over to Perth from Brisbane for a Cappuchino and back in the one day?!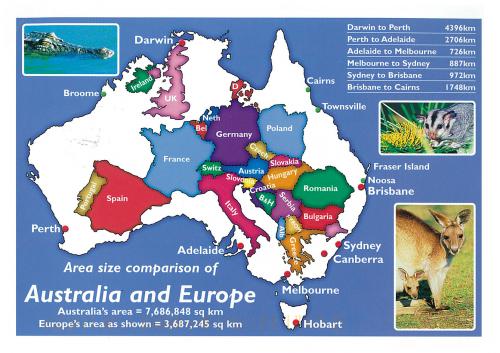 However, whenever, whatever…all journeys have captured photo and story opportunities to share with other "boomers" in the world.
If I can offer any advice please contact me – in the meantime, travel safe and share your stories!
Top Travel Tips – Always take –
A packet of Jelly Beans (few countries in the world have these). A sugar fix is often necessary
A small jar of Vicks – pop a bit up our nose when surrounding smells become overwhelming
Your sense of humour and flexibility because plans change frequently when travelling
Never look at your passport photo because you will look too ill to travel!