Calling all parents and grandparents who have little people interested in magic…
In my own backyard of Scarborough Beach, Moreton Bay Region– there's a magic tree. This comes in the shape of an ancient Norfolk Pine that is well is worth a visit with your little people.
Reliable chatter has it Gollum and his team of Hobbits have taken up residence behind a medieval door in the base of the ancient tree!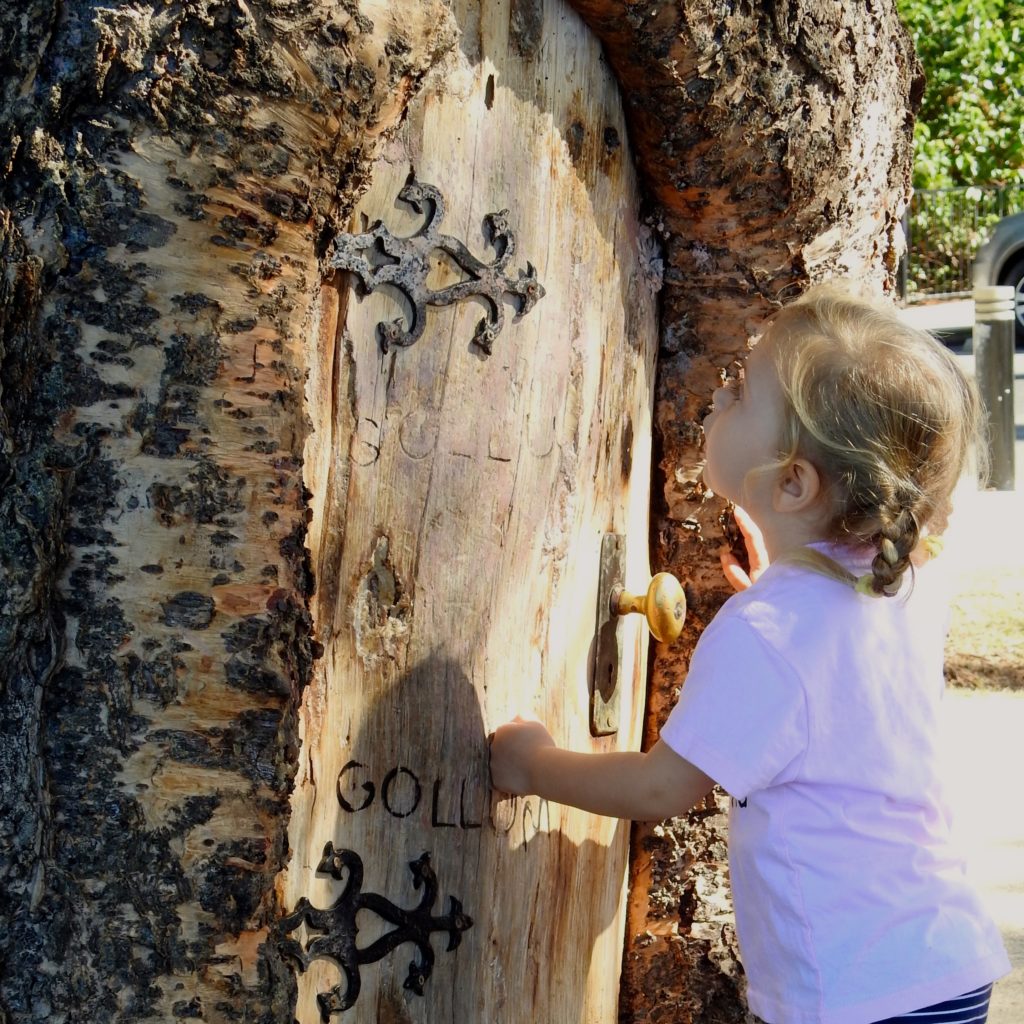 This is a Magic Tree!